Discover more from Owlstown Newsletter
The website builder for academics
Over 1,000 subscribers
Owlstown Newsletter #19: CV
Hello Owlstowners!
I hope you're enjoying the last few weeks of the summer. I'm excited to share a few updates to Owlstown.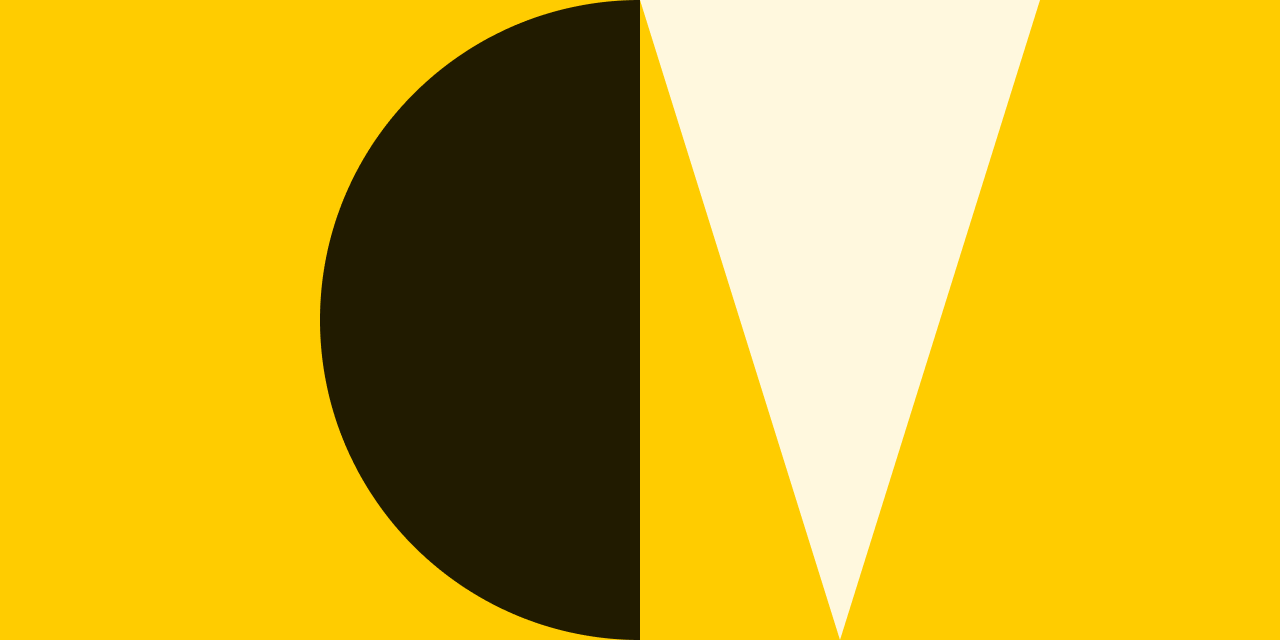 Dedicated CV page
Your Owlstown website has a dedicated page for your CV. Your CV page shows a preview of your CV and a download button. Example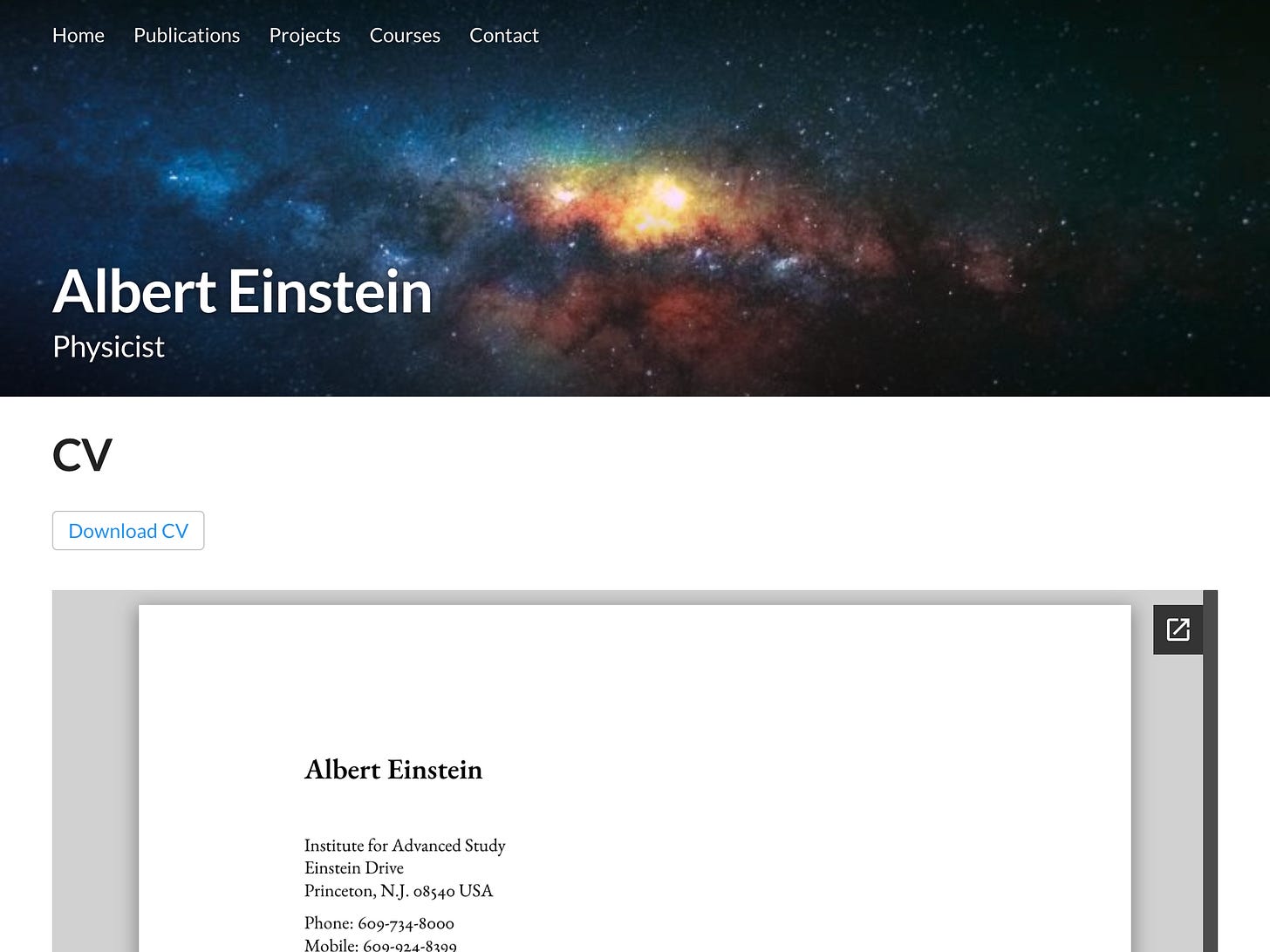 Banners editing
Edit the banners on your website with live preview.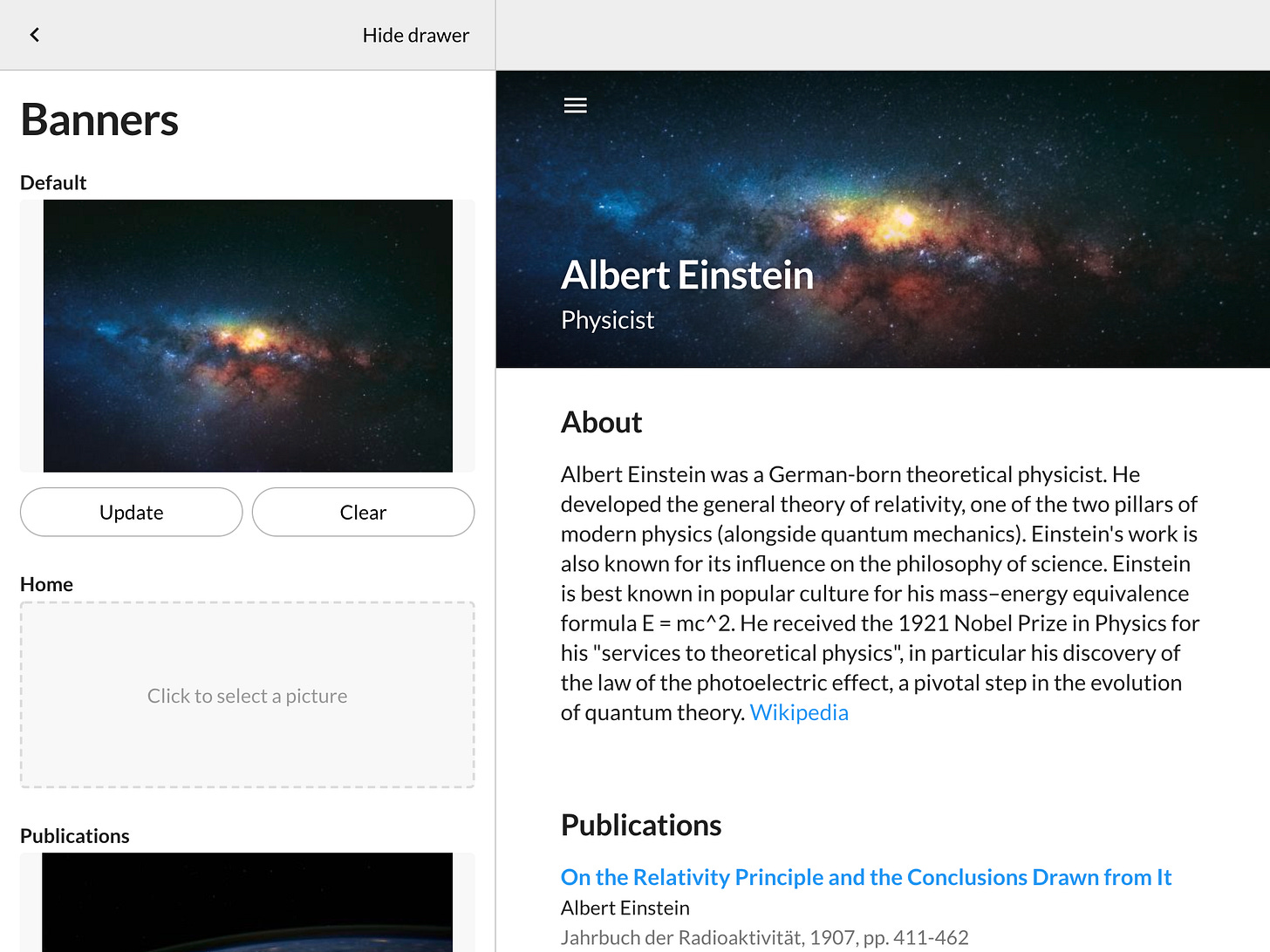 Google Analytics
Add Google Analytics tracking to your website. Available to subscribers to the Standard plan and up.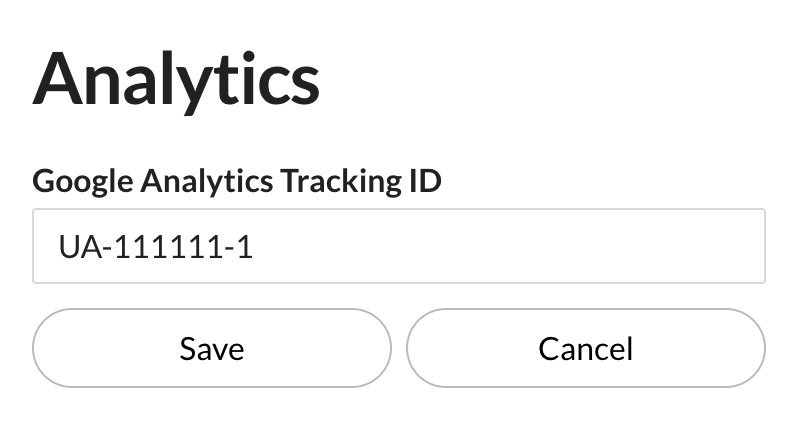 Acamedia.uk
Acamedia.uk is a blog that focuses on digital media for academics. The blog is written by Ross who has worked in technology, digital marketing, and communications within academia for the last 10 years. His goal is to help academics build and develop their online presence.
Here are some articles from the blog: